Danny Jonokuchi
February 18, 2023 @ 8:00 pm

-

11:00 pm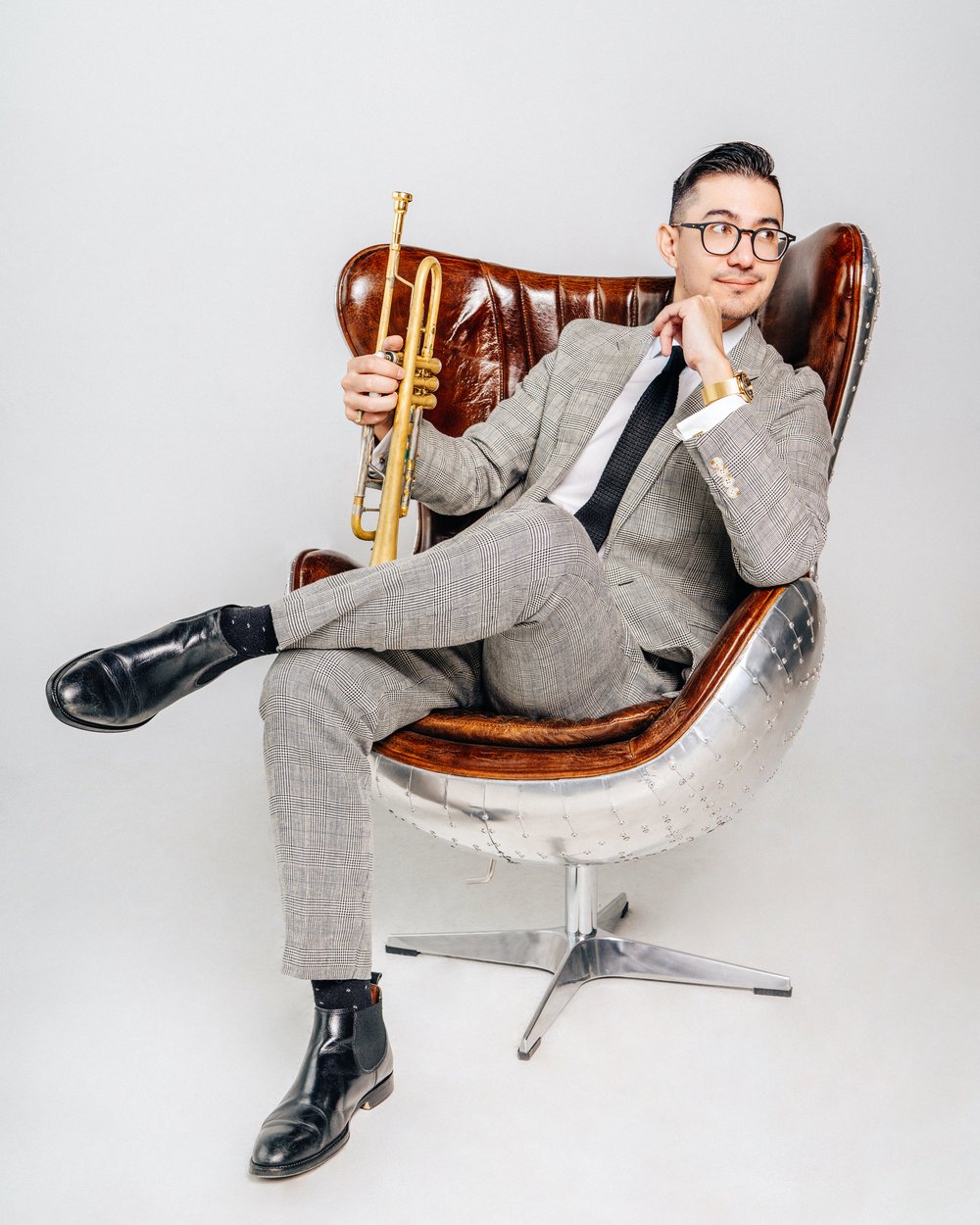 $20 tickets coming soon
https://www.dannyjonokuchi.com/
Danny Jonokuchi is an award-winning jazz artist and has been called "a sound of this era" (Nextbop). As a New York City-based jazz trumpeter, composer, arranger, producer, vocalist, and educator, few artists are as diversely involved in their craft. You can hear his original compositions and "world-class arrangements" (Broadway World) in renowned jazz clubs, listen to albums he has arranged and produced, and hear him perform on Broadway stages.
In 2020, he was unanimously named winner of the inaugural Count Basie Great American Swing Contest by a panel of noteworthy judges. Vibraphonist Stefon Harris noted that Danny "understood the feel of the music—the importance and the value of the spiritual energy that's embodied in swing." DownBeat Magazine remarked, "The music is expertly executed and offers an infectious, kinetic quality." Danny was also the recipient of the 2020 ASCAP Foundation Louis Armstrong Award.
A multi-talented bandleader, Danny currently leads three large ensembles: The Danny Jonokuchi Big Band is a 17-piece collection that performs Danny's original works. Danny Jonokuchi & The Revisionists are dedicated to performing for the international Lindy Hop community and have "a classic swing sound you wouldn't think possible" (Syncopated Times). Lastly, Danny conducts and co-leads The New Alchemy Jazz Orchestra composed of "some of the best musicians New York City offers" (Broadway World).