Barrelhouse Wailers Album Release Party!
May 27 @ 8:00 pm

-

11:00 pm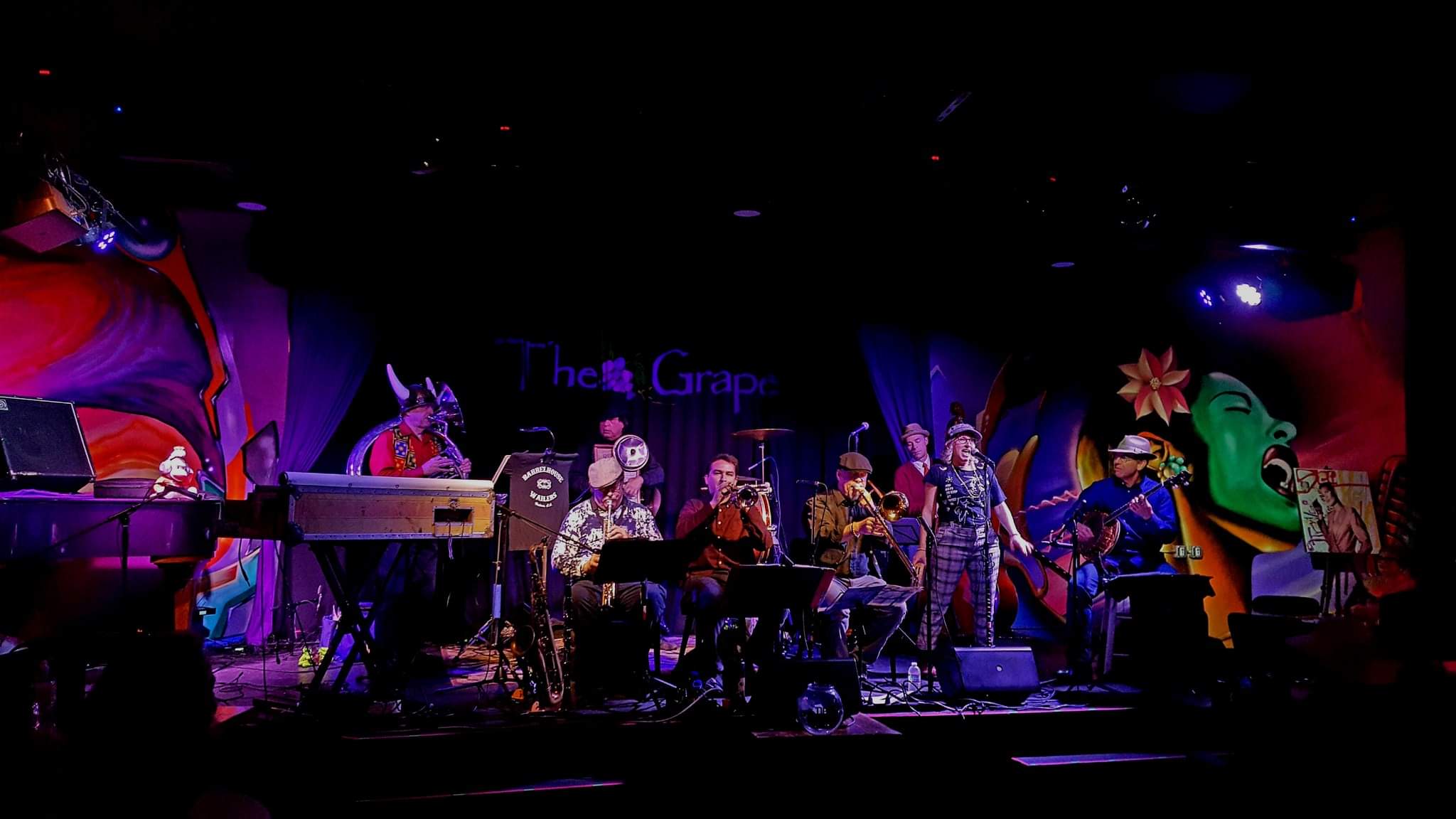 $10 presale tickets here
$15 at the door
Ventura's own hot jazz and vintage blues New Orleans style party!
"Way back in November of 2022, we spent 2 fun-filled days at Carbonite Sound in Ojai with John Baffa at the helm, recording the songs for the album. 10 originals and 3 jazz standards in the public domain.
Many hours over the next few months were spent recording vocals and mixing at TV Tray Studios (John's home studio) in Ventura.
We could tell early on that this was going to be a much bigger project and creative undertaking than we had ever attempted before and but it was well worth it!
We could not be more pleased to present to you….."Never Look Back"… a body of work that came into being in a time of isolation and separation… of fear and of unknown…. where we could not rehearse and still the creative spirit endured and when we were able to gather again, the force of these works could not be held back. They had to be recorded and shared.
We hope you love the album as much as we do."
Karen Parkhouse- vocals
Diamono Andreo- drums
Todd Temanson- banjo
Drue Chermak- trumpet
Skabone Stan Middleton- trombone/vocals
Jim Wade- tuba
John Webb- Saxophones/ flute/clarinet/vocals
David Leoncavallo – bass
With special guests!