Welcome to our Event's Calendar.

Dan Zimmerman Band
June 29 @ 7:00 pm

-

10:00 pm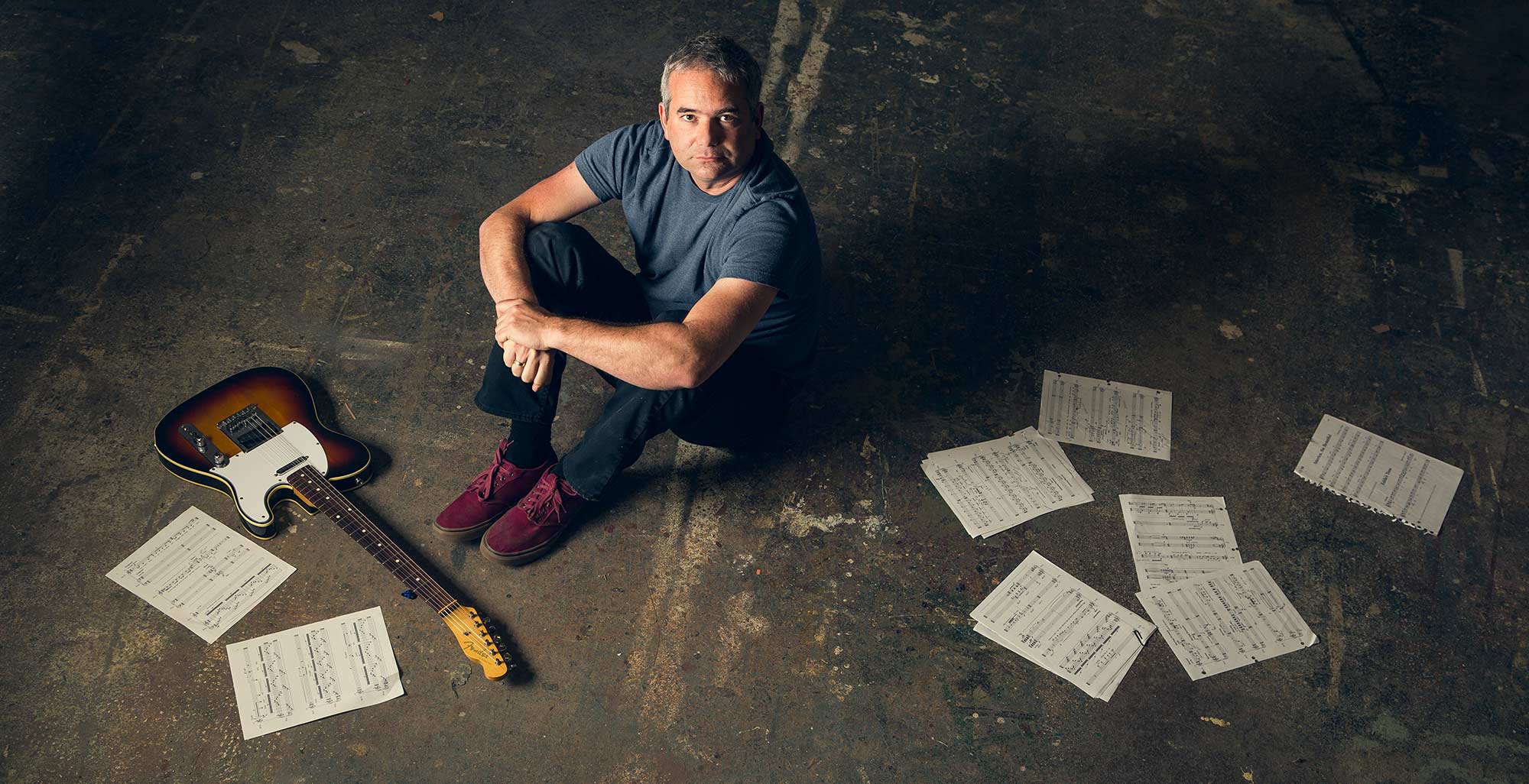 Dan Zimmerman – guitar
Santino Tafarelle – bass
Matt Perko – drums
no cover
Dan Zimmerman devoted himself to guitar at age seven when he heard  Love Gun, the new album by Kiss.  Dan's list of guitar favorites soon expanded beyond the space makeup of Kiss's Ace Frehley to include John Scofield, Eddie Van Halen and Wes Montgomery, to name a few.  After playing in high school rock bands, he studied classical guitar at UC Santa Barbara and jazz at Berklee College of Music in Boston. At UCSB Dan played in Evil Farmer, a rock/jam band known for spontaneous, creative and sometimes disastrous improvisations. Evil Farmer shared the bill at festivals and clubs with many other bands including ALO, who Dan still sometimes guests with.
Dan has played guitar professionally in Southern California for more than 20 years. The numerous artists he has performed and recorded with include Raw Silk, Spencer the Gardner, Roy Galloway, Jay Ferguson from Spirit and the internationally renowned Latin Jazz artists Teka and Luis Munoz. A respected guitar instructor for more than 20 years, Dan has written several articles for Guitar Player Magazine and for the website truefire.com.
In the mid-nineties Dan and Bucket Baker, drummer for Kenny Logins and Michael Jackson, formed Common Ground, whose performances featured Dan's instrumental jazz/fusion compositions. Later that decade Dan formed the Conga Punks with Cougar Estrada of Los Lobos. Dan and Cougar wrote songs together and Dan performed on the first Conga Punks record, an eclectic Afro Cuban/Rock album.  Dan currently performs and records with international jazz artist Luis Munoz.  His guitar playing on Luis' albums Voz and The Dead Man has been singled out for critical acclaim.  
Performing with artists from many different musical traditions has not only given Dan a broad repertoire of styles, songs and skills. It has also allowed him to develop an approach to all music that takes from the best of each of these traditions.  He brings a Jazz musician's enthusiasm for improvisation to the excitement of rock while playing with the friendly openness of blues and folk.  This unique musical approach resulted in Dan's first solo CD "Drifting Home, released in 2017.  The album was met with critical acclaim in the jazz/rock guitar world. Since then, Dan has been fronting his own band, performing his original compositions as a trio that features dynamic band interaction and improvisation.
In 2021 Dan will release his next CD Earth Tones, featuring Dan's rock roots in a stripped down and raw setting. He will record live in a studio with his trio, bringing the energy and spontaneity of their live music to the precision and clean sound of a studio album
https://www.danielzimmermanguitar.com/